Windsurf Hire – From £20 p/h on our coastal lake in East Sussex
Hire by the hour
Third hour at half price
Excellent range of Starboard and Fanatic boards
Duotone Sails
Beginner board & training rig – £20.00
Intermediate board & rig – £25.00
Premium board & rig – £30.00
The third hour for windsurf hire is charged at half price.
At Rye Watersports we hire out equipment on an hourly basis. We have an excellent range of Starboard and Fanatic windsurf boards and Dutone and Tushingham rigs suitable for beginners through to more advanced windsurfers. All our sails are rigged for you so it couldn't be easier to get out on the water.
With none of the effort of loading your board onto a roof-rack etc, hiring solves any storage problems you might have.  There are many advantages to hiring as opposed to buying, especially just after your first lesson. It's better to wait so you buy equipment that will still be suitable when your skills have improved. Our selection of kit means you can try out different sizes and types of boards then, when you do get round to buying, you know exactly what you want.  Our beautiful lake on the South East Coast near Camber Sands on the Kent and Sussex border is perfect for windsurfing hire.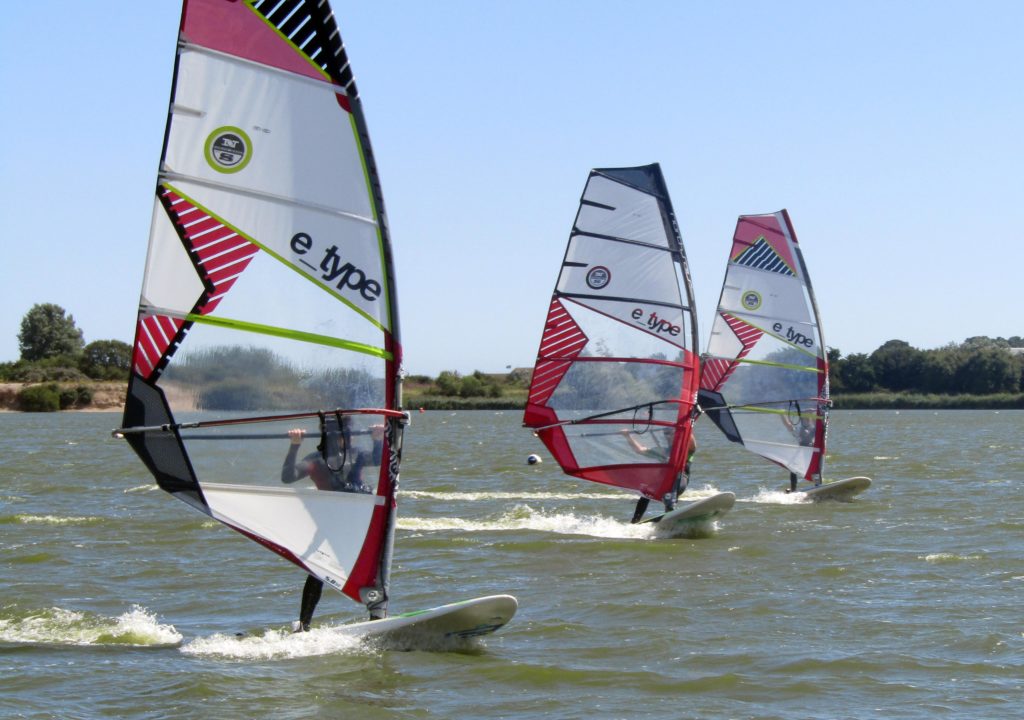 Dinghy Hire – From £30 p/h on our large coastal lake in the South East of England
Laser Pico Topper Topaz, Magno, Bahia
Third hour at half price
Booking essential
Must have Start sailing or above
Dinghy (single hander) – £30.00
Topper Magno – £35.00
Laser Bahia – £45.00 – (needs two in boat)
The third hour for Dinghy hire is charged at half price.
Our fleet of Laser PICO's Topper TOPAZ, MAGNO & Laser BAHIA can be hired by the hour but as with windsurfing, you have to have gained your RYA Start Sailing certificate first. Buying a boat is expensive so making sure it is the sport for you first is very important. You can hire our sailing boats here on our lake in Sussex at a reduced day rate if you wish to hire the boat for the whole day.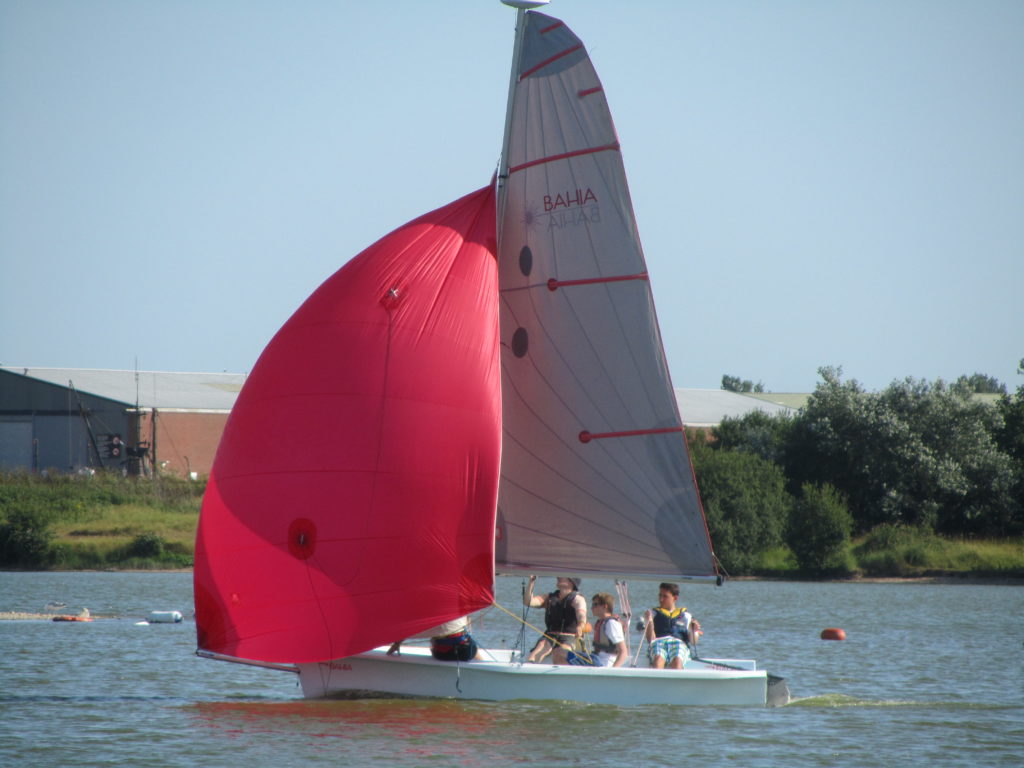 Supervised Kitesurf Hire – From £20 p/h at Camber Sands Sussex and Greatstone Kent
North kites and Fanatic boards
Must have BKSA or IKO level 2 certificates
Third party insurance essential
Superb beach at Camber Sands
Minimum 2 hr hire
NOT CURRENTLY AVAILABLE
Supervised kitesurfing hire is available for a minimum of two hours. Hire is only given to people who have gained their BKSA or IKO level 2 certificates. Third party insurance is also essential or you can join the BKSA for only £33.00 a year which gives you cover. All kitesurfing is at Camber Sands in Sussex or Greatstone in Kent depending on the wind direction. Our kites are North Rebel's and Evo's with Fanatic boards.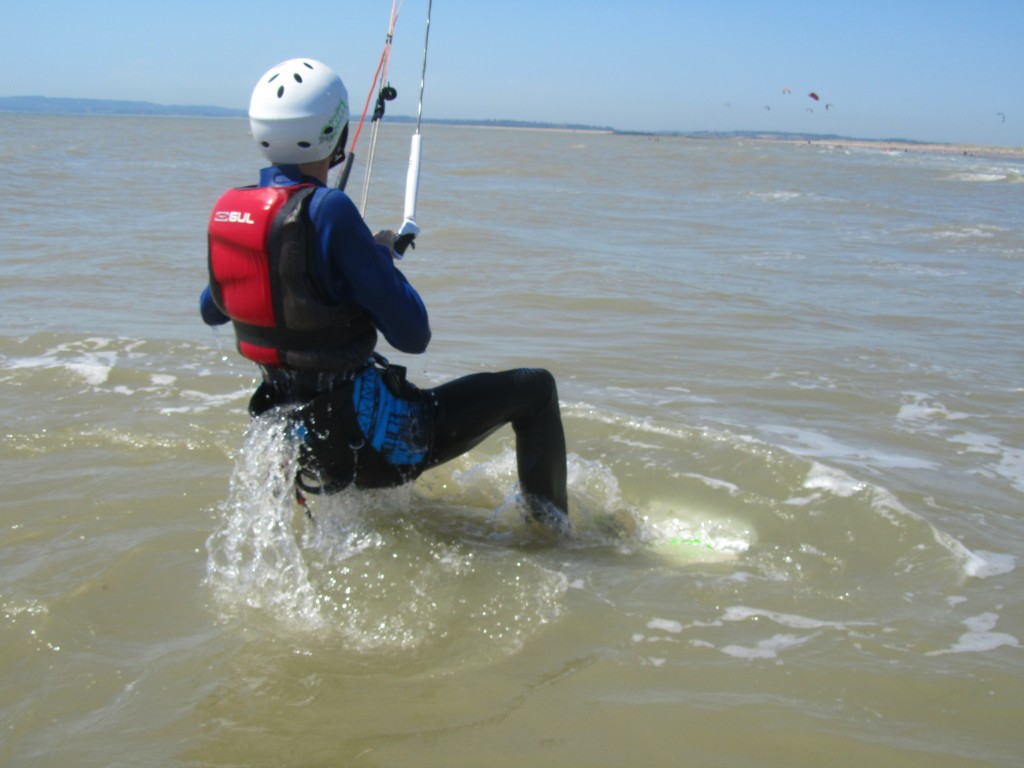 Stand up Paddleboard, SUP Hire – £15 p/h on beautiful coastal lake on the Kent Sussex border
No previous experience required
Easy to use Starboard SUP's
Third hour at half price
Prior booking advisable
Beautiful lake by South East Coast
SUP hire near London on Kent and Sussex border
£15 per hour
To hire one of our Stand up Paddleboards, you don't need a lesson!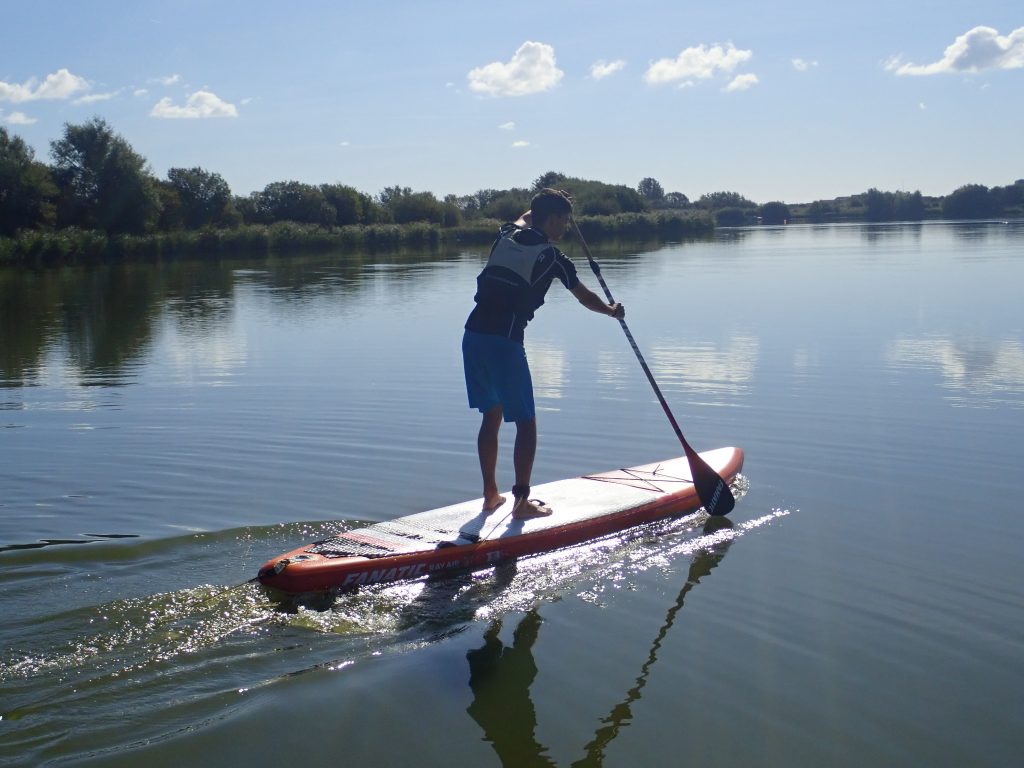 Canoe Hire – From £15 p/h on safe lake in East Sussex for children and adults
Sit on top surf canoes
No previous experience required
Third hour at half price
Perfect for children and adults
===
Single – £15.00
Double – £20.00
To hire one of our single or double surf canoes you don't have to have had a lesson. These canoes are easy to use and ideal for children or adults.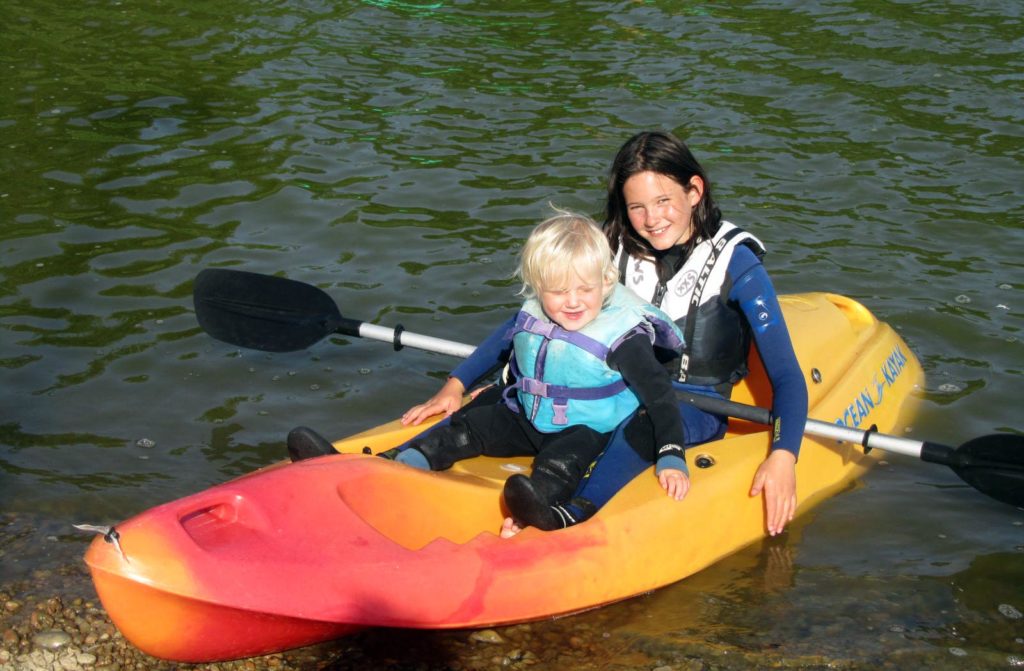 Extras
Hire
Wetsuits – £5.00
Buoyancy Aid – £3.50
Harness £5.00
Day Launch Fees
Windsurfers £15.00
Dinghies £17.00
Paddleboard £15.00