Windsurf Hire – From £20 p/h on our coastal lake in East Sussex
Hire by the hour
Third hour at half price
Excellent range of Starboard and Fanatic boards
Duotone Sails
Beginner board & training rig – £20.00
Intermediate board & rig – £25.00
Advanced board & rig – £30.00
At Rye Watersports we hire out equipment on an hourly basis. We have an excellent range of Starboard and Fanatic windsurf boards and Dutone and Tushingham rigs suitable for beginners through to more advanced windsurfers. All our sails are rigged for you so it couldn't be easier to get out on the water.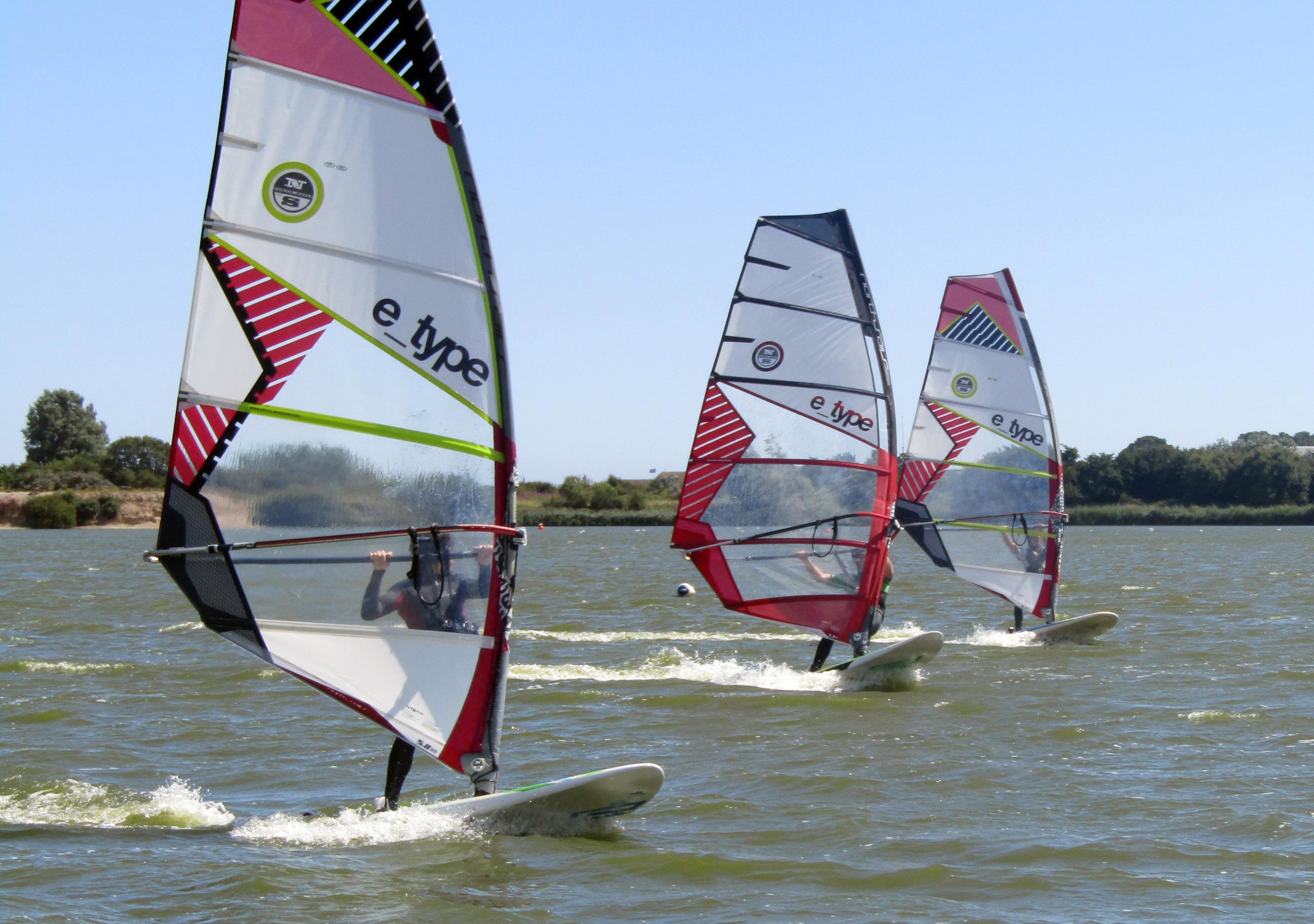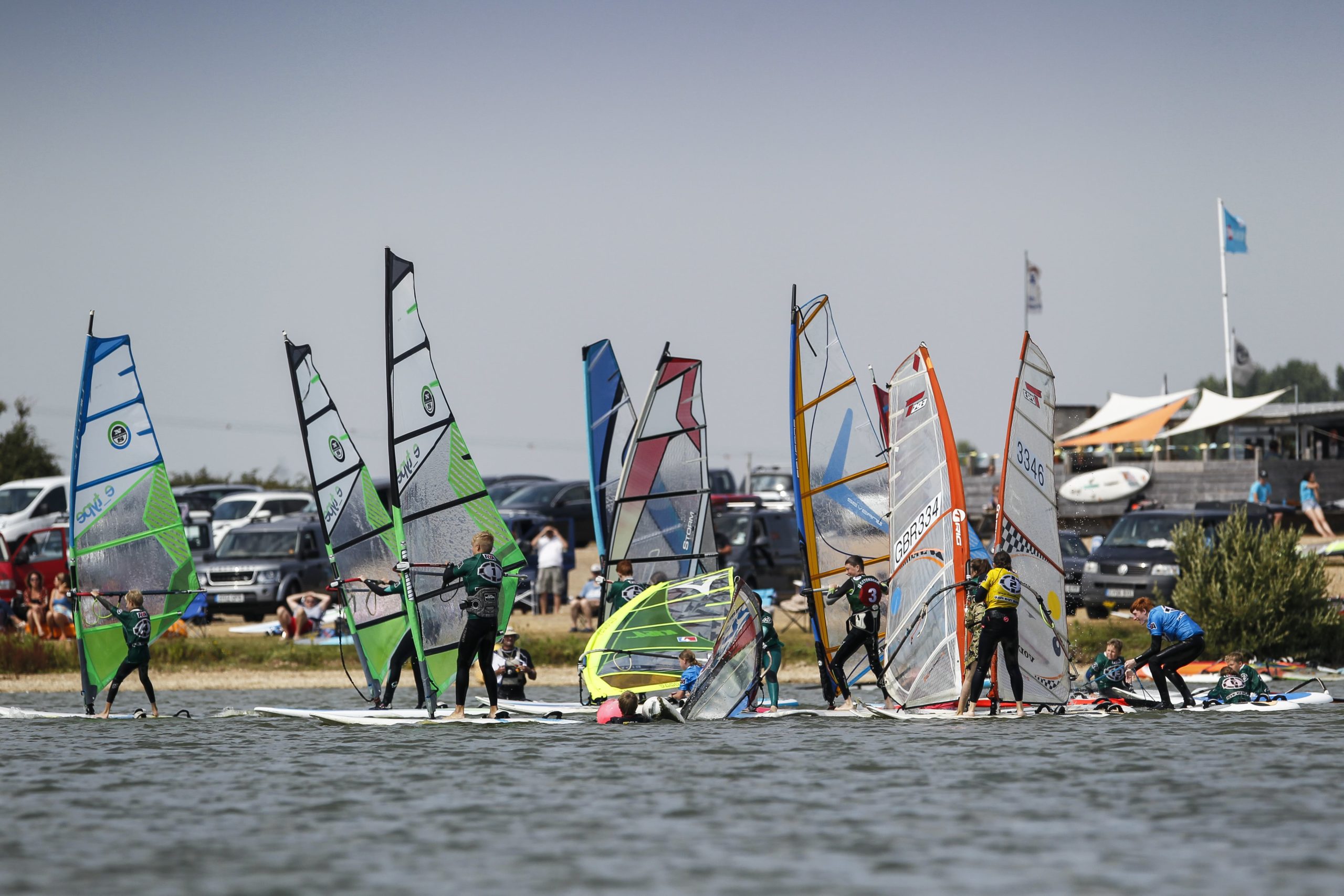 With none of the effort of loading your board onto a roof-rack etc, hiring solves any storage problems you might have.  There are many advantages to hiring as opposed to buying, especially just after your first lesson. It's better to wait so you buy equipment that will still be suitable when your skills have improved. Our selection of kit means you can try out different sizes and types of boards then, when you do get round to buying, you know exactly what you want.  Our beautiful lake on the South East Coast near Camber Sands on the Kent and Sussex border is perfect for windsurfing hire.
Dinghy Hire – From £30 p/h on our large coastal lake in the South East of England
Laser Pico Topper Topaz, Magno, Bahia
Third hour at half price
Booking essential
Must have Level 1 Start sailing or above
Dinghy (single hander) – £30.00
Topper Magno – £40.00
RS Feva – £40.00
Laser Bahia – £45.00 – (needs two in boat)
The third hour for Dinghy hire is charged at half price.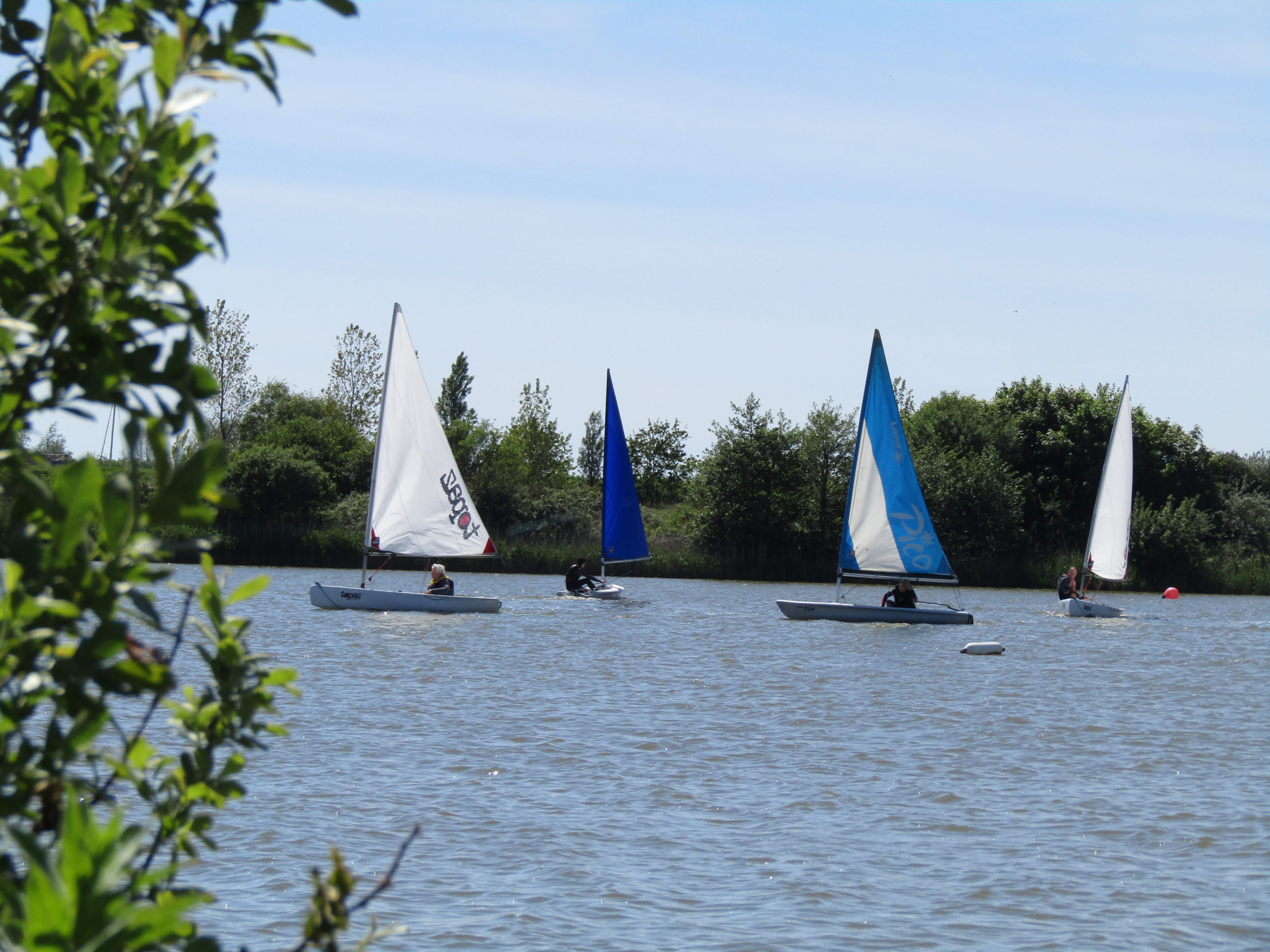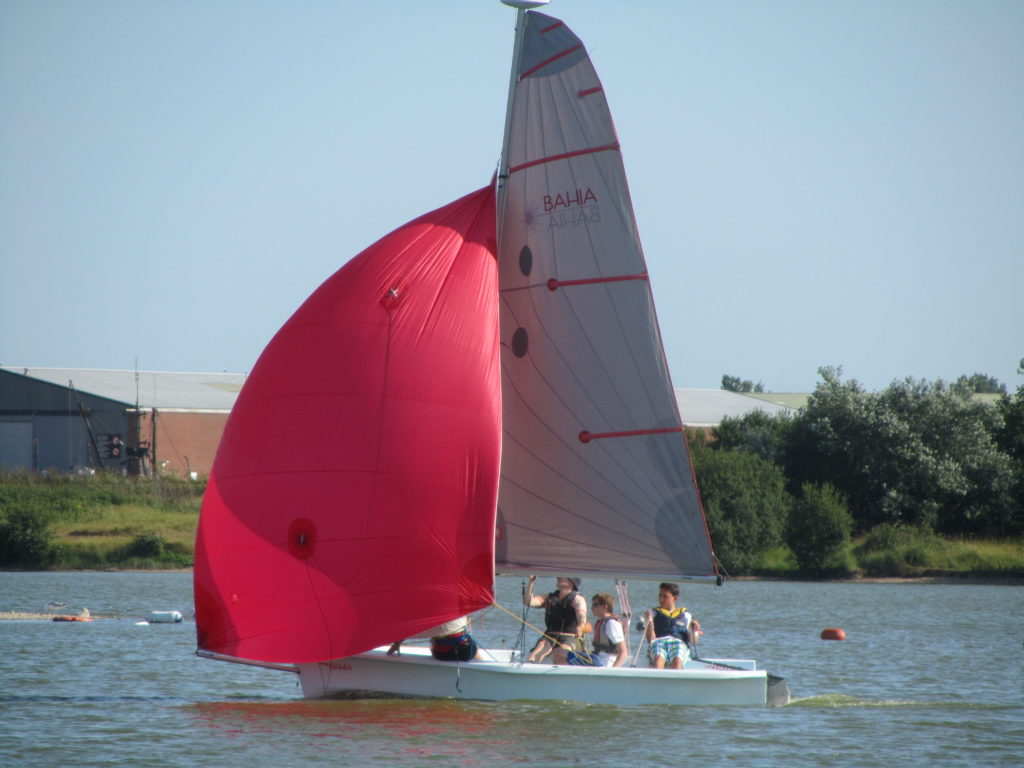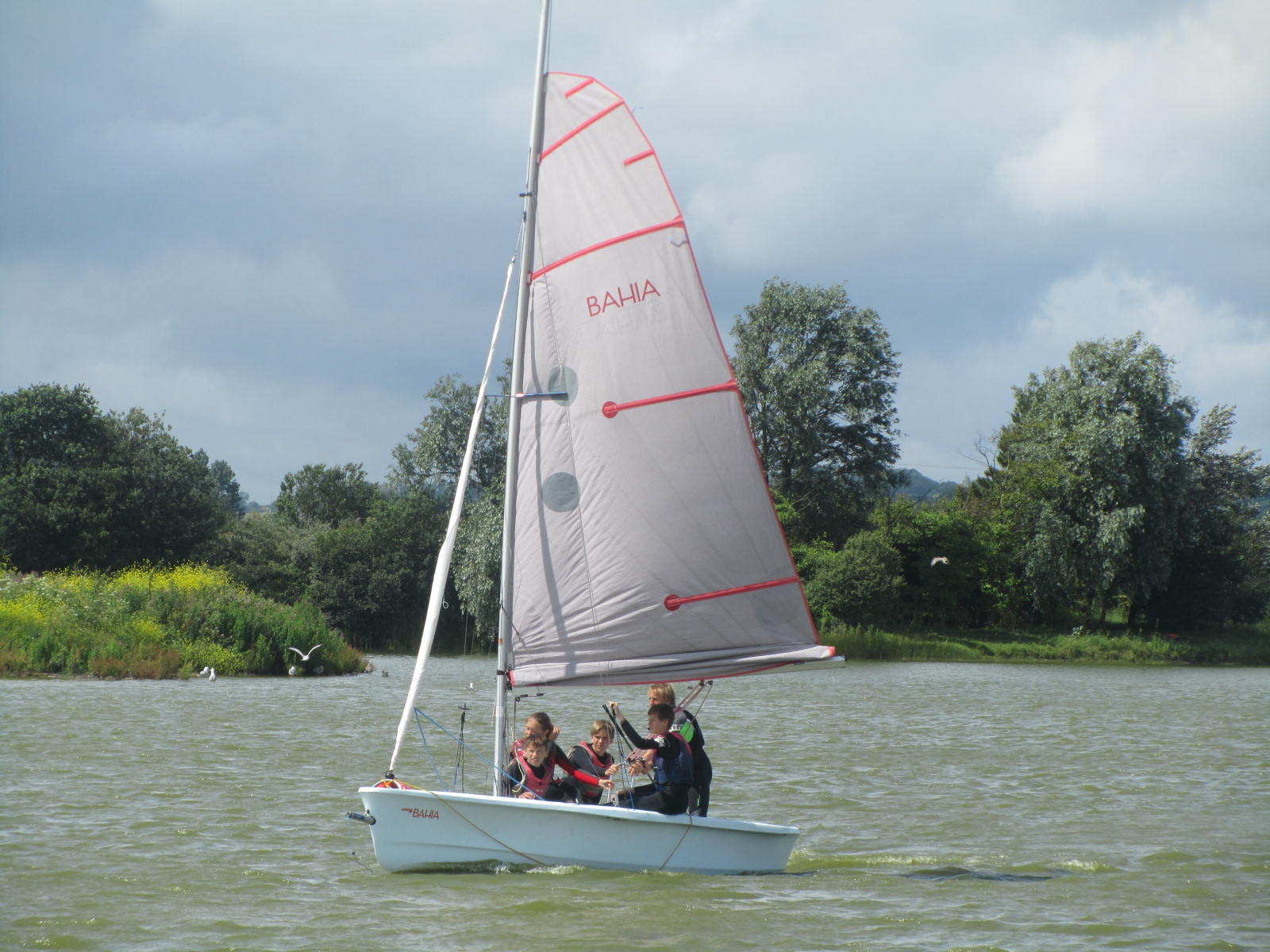 Our fleet of Laser PICO's Topper TOPAZ, MAGNO & Laser BAHIA can be hired by the hour but as with windsurfing, you have to have gained your RYA Start Sailing certificate first. Buying a boat is expensive so making sure it is the sport for you first is very important. You can hire our sailing boats here on our lake in Sussex at a reduced day rate if you wish to hire the boat for the whole day. 
Stand up Paddleboard, SUP Hire – £15 p/h on beautiful coastal lake on the Kent Sussex border
No previous experience required
Easy to use Starboard SUP's
Third hour at half price
Prior booking advisable
Beautiful lake by South East Coast
SUP hire near London on Kent and Sussex border
£15 per hour
To hire one of our Stand up Paddleboards, you don't need a lesson!


Canoe / Kayak Hire – From £15 p/h on safe lake in East Sussex for children and adults
Sit on top surf canoes
No previous experience required
Third hour at half price
Perfect for children and adults
Single – £15.00
Double – £20.00
To hire one of our single or double surf canoes you don't have to have had a lesson. These canoes are easy to use and ideal for children or adults.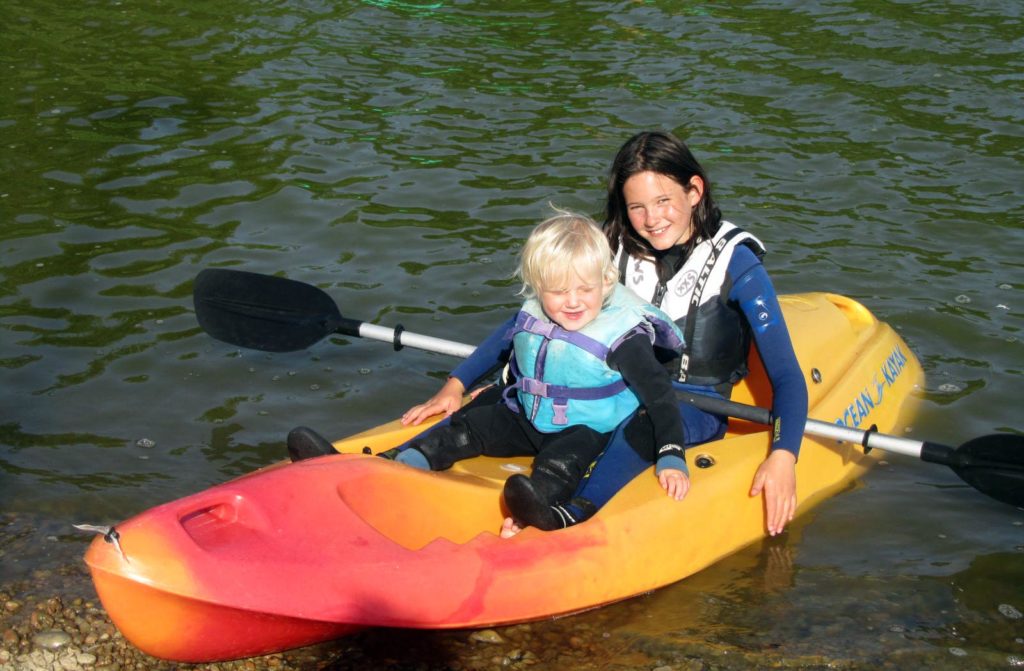 Extras
Hire
Wetsuits – £5.00
Buoyancy Aid – £3.50
Harness £3.50
Day Launch Fees
Windsurfers £15.00
Dinghies £17.00
Paddleboard £15.00


---
Affordable price lots of parking space and lots a different activities.
Jim Richardson
2022-04-16
As usual a warm welcome from the lovely staff and a great selection of equipment to play on the lake.
Antonello Mirone
2021-09-01
My last sailing experience was over 11 years ago on multihulls and 470 Double handler, but I never sailed alone and I felt it was time to relearn from scratch. I couldn't be happier, Milly was an outstanding teacher very patient with all my questions as also all the rest of the team on both Level 1 and 2 RYA. They go through all the comptences syllabus and from there on it's up to you to improve skills, test and try out. Here they don't give you just notions, they actually train you with practical competences to be able to sail safely and have fun. I will excercise now between London and Plymouth, but this place will be my main one for any future training. I wish you all the best in the future and who knows, maybe a race!
Great for windsurfing, large lake, if you have trouble getting back to launch site or traped against a bank they have motor boats to pick you up. Good for beginner and advanced, no worries about going to far out and not being able to get back. £15 to launch if you have your own equipment. There are no mother craft buzzing about to spoil you fun. The hire out equipment give private lessons and run courses.
My wife and I took our first ever Stand Up Paddleboard lesson today - great instruction in a small group of six. Perfect! We will be back for another go!
Great location for beginners to learn windsurfing, I had lesson with Macy, a wonderful instructor, very patient and detailed, learn more with her than a two day course I have done with another venue. Richard at the reception was friendly and helpful as well. Highly recommend!