Launch Fees – Per day
Windsurfers £15.00
Kayaks/Canoes/paddleboards – £15.00
Sailing Dinghies – £17.00
The lake at Rye Watersports, on the South East coast and just one hour from South East London, and fifty minutes from Tunbridge Wells, is a great place to come and sail if you have your own equipment.
Being so close to the sea we benefit from sea breezes that often kick in during the summer months, so even if there is no wind inland there can often be a force 4/5 down here. Give us a call to check the conditions.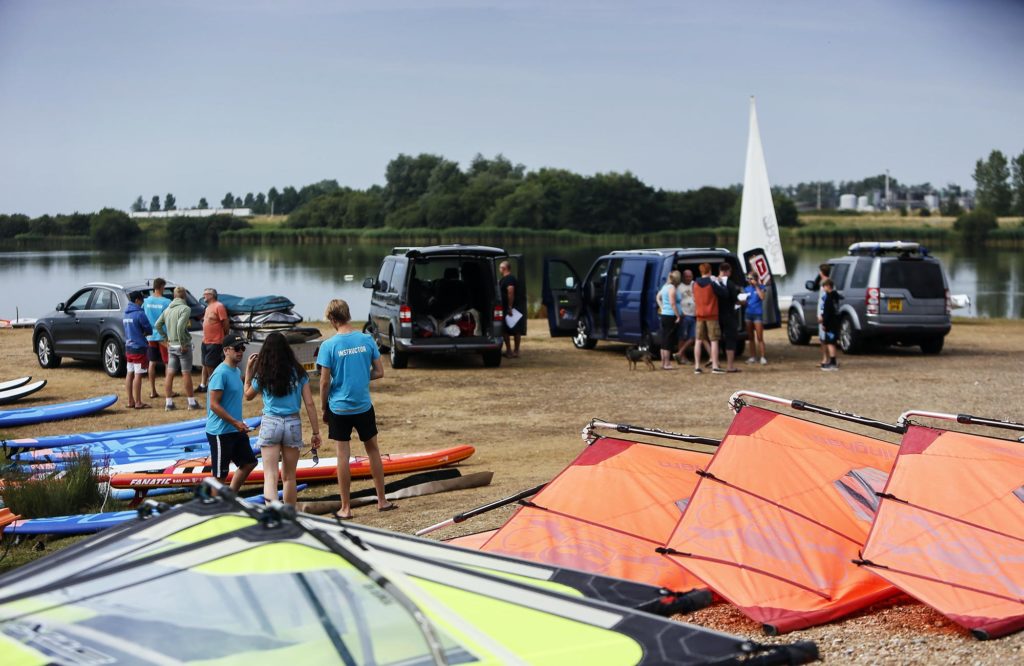 The lake is about 70 acres and works well in any wind direction. It has a gently shelving beach so is great for beginners to learn beach starts and build confidence.
Several professional windsurfers come to our lake in Sussex on the South East coast on high wind days to practice their flat water tricks. Andy (Bubble) Chambers, Adam Sims and Sam Conroy amongst them. Head out to our Centre when it's windy to hire windsurfing equipment, we're only one hour from London.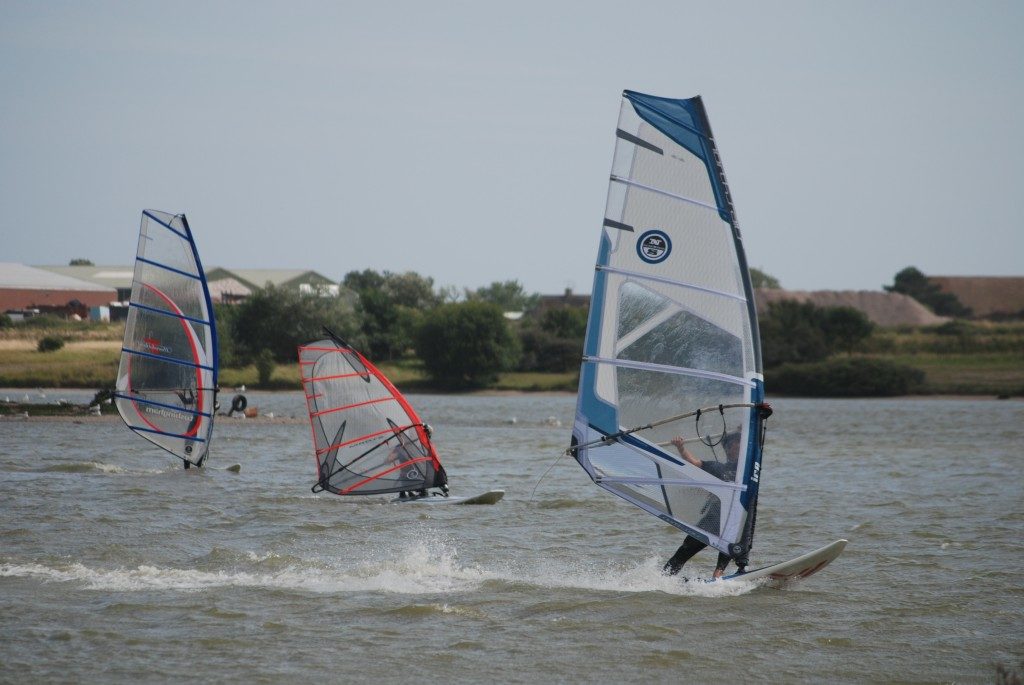 Day sailors are always welcome and no advance booking is necessary but you do have to have RYA level 1 to sail here. If you no longer have your certificate just give us a call and we will be able to sort it out.
This part of the South East coast on the Kent and Sussex border is a really windy area shown by the wind farm that has been built just behind the centre on the Romney Marshes.  We're definitely the top lake to windsurf and dinghy sail on in Kent, Surrey, or Sussex as nowhere else gets such consistent winds, and the flat water is great for Stand Up Paddleboarding or your first SUP lesson.