Rye Watersports provides dinghy sailing lessons for kids age 8 upwards at our Royal Yachting Association School.
Courses are run on a safe inland lake situated between Rye and Camber Sands on the South East coast. The gently shelving lake shore-line is perfect for giving children confidence during their first lesson on the water. For parents not wanting to travel too far for their children's dinghy sailing lessons, Rye Watersports is easy to get to being only a fifty minute drive from Tunbridge Wells and 45 minutes from Sevenoaks, Kent.
Once children have completed their RYA stage 1 they can come to our sailing club which is held on a Wednesday during Easter, the May half term & Summer holidays from 10.00 – 12.00
RYA Stage 1 – £160.00
2 day course 4 hrs each day
Learn how to rig boat
Gain confidence on the water
Steer and tack
Understand the basic principles of sailing
RYA certificate on completion
This RYA stage 1 sailing course is a brilliant introduction to the Royal Yachting Youth programme that teaches children all the basiscs to get them sailing with confidence. Part of the course content covers launching and recovery, steering, sailing across the wind and upwind sailing. At the end of the the two day lesson all pupils should be proficient enough in their sailing skills to be awarded their Royal Yachting dinghy sailing Youth Level 1 certificate.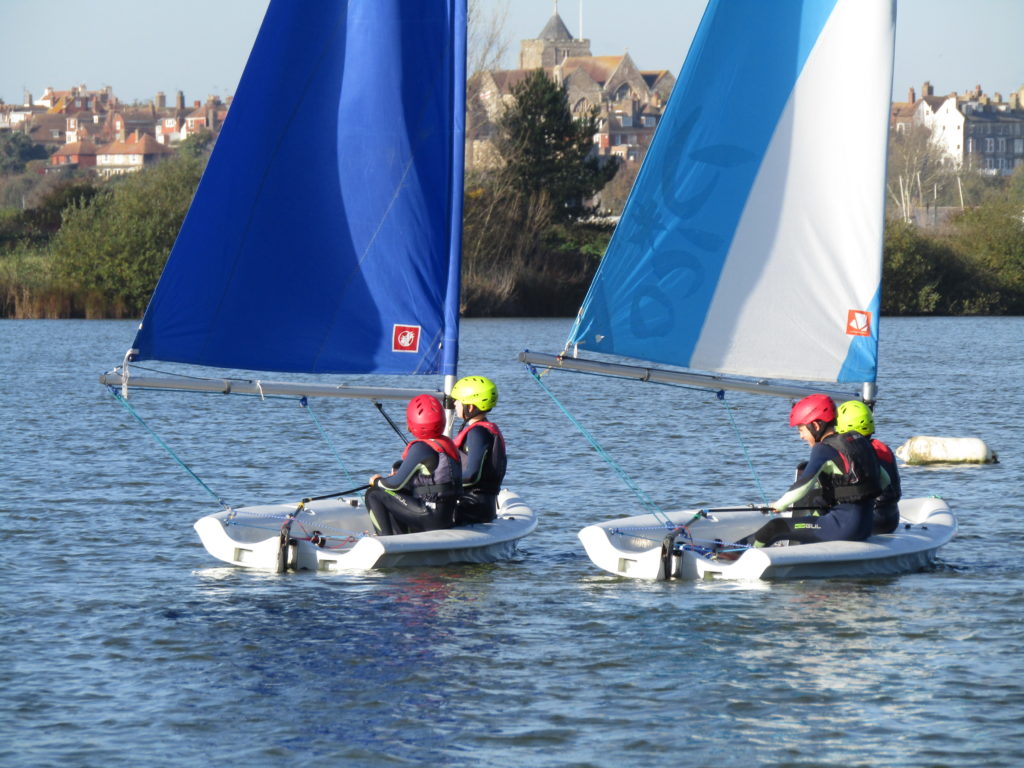 RYA Stage 2 – £160.00
2 day course 4 hrs each day
Tacking and gybing
Learn to sail around a triangular course
Ropework and knots
Make turns quicker and smoother
RYA certificate on completion
The aim of this course is to become confident and self sufficient in a small boat in light to moderate winds. Tacking and gybing are concentrated on to make your turns quicker and smoother. Ropework and collision avoidance are covered. Basic sailing skills are improved on aiming towards sailing round a triangular course unassisted. This is the benchmark certificate for all budding sailors as it allows you to hire a boat in RYA centres throughout the world!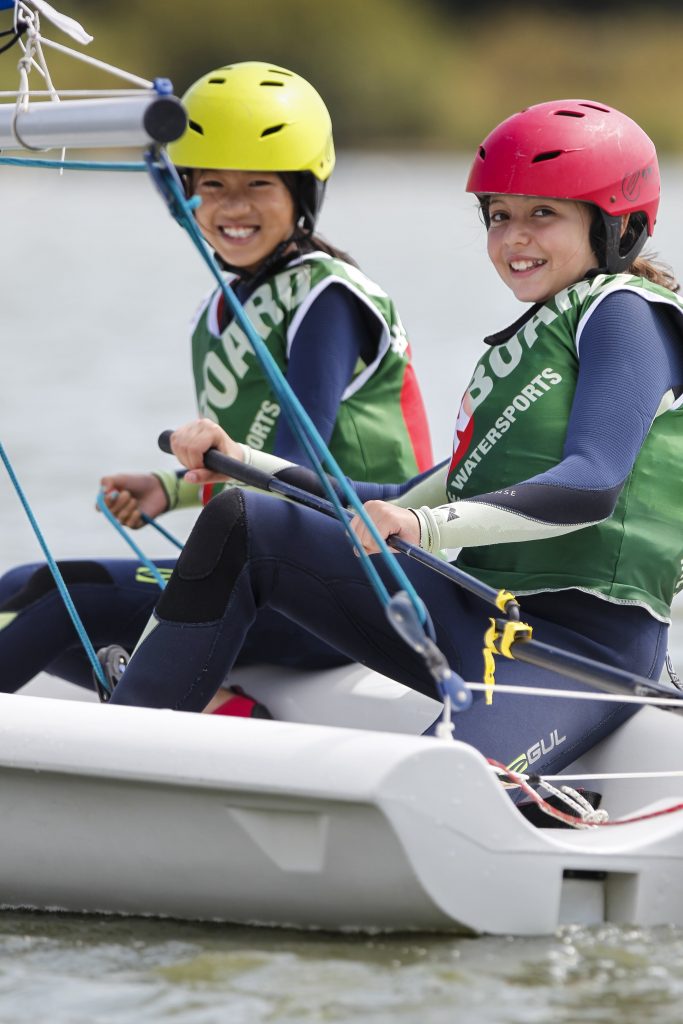 RYA Stage 3 – £180.00
2 day course 5 hrs each day
Understand and deal with wind conditions
Capsize recovery
Advanced sailing techniques
RYA certificate on completion
Introduction to the 'five essentials' tacking and gybing in stronger winds, and helming a boat on your own are covered in this next stage. Course content also includes: rigging, launching, and capsize recovery plus more advanced sailing techniques and manoeuvres. You should now be able to use your own judgement when dealing with any conditions and have the confidence to take charge if out with a more inexperienced sailor. This course is a big step up from stage 2 and practice between stages is essential. Our Wednesday sailing club is a perfect way to gain experience. Scroll to bottom of page.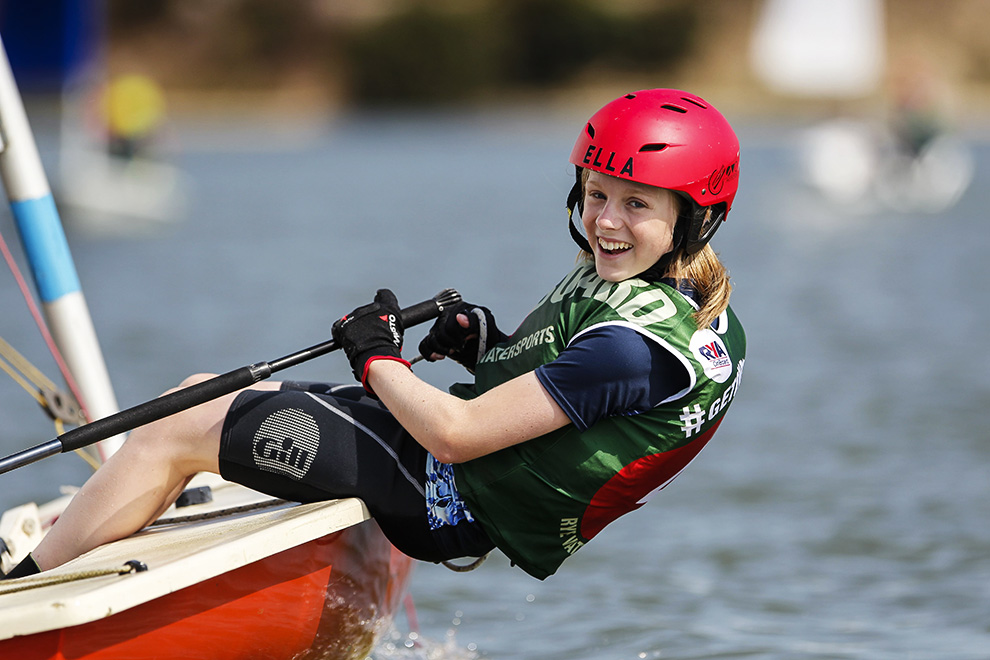 RYA Stage 4 – £180.00
2 day course 5 hrs each day
Rigging
Launching and recovery
Sailing techniques and manoeuvres in crewed boats
Recovering a man overboard
RYA certificate on completion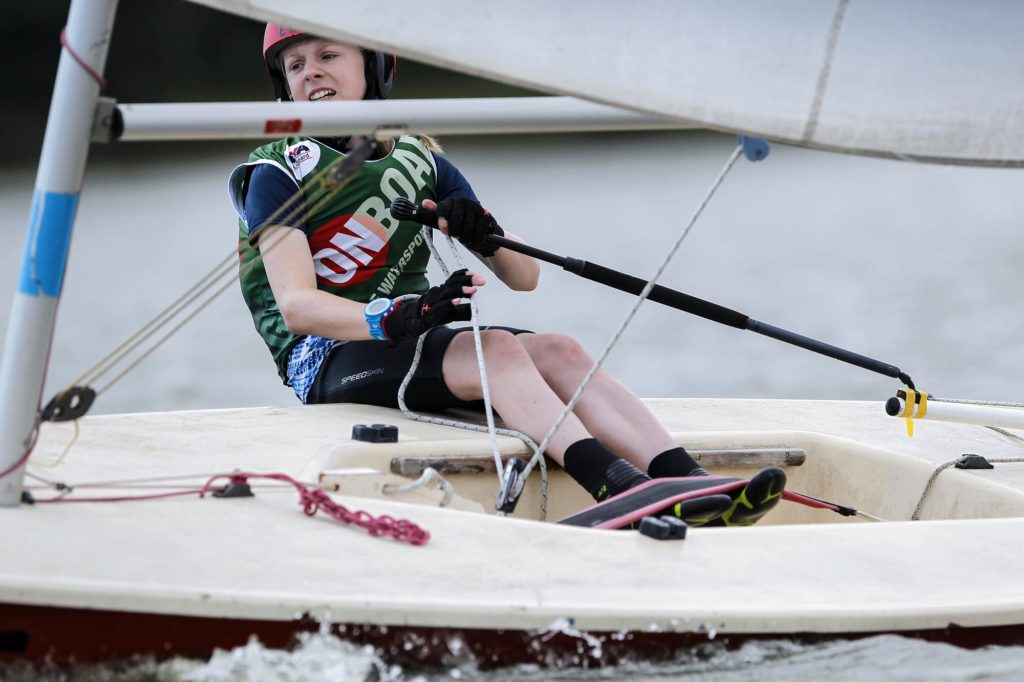 RYA Youth Sailing Seamanship Skills – £180.00
2 day course 6 hrs each day
RYA certificate on completion
It is essential to practice the skills you have learnt on the previous courses before progressing to advanced sailing. We will now introduce you to different types of sailing and by the end of the course expect you to be able to – heave to – reef afloat – recover MOB – be towed – anchor – sail backwards – sail in adverse circumstances. All aspects of ropework should now be perfected. We will teach you how to use an asymmetric spinnaker and race. This course will give you the confidence and skills to progress to any field of sailing you choose.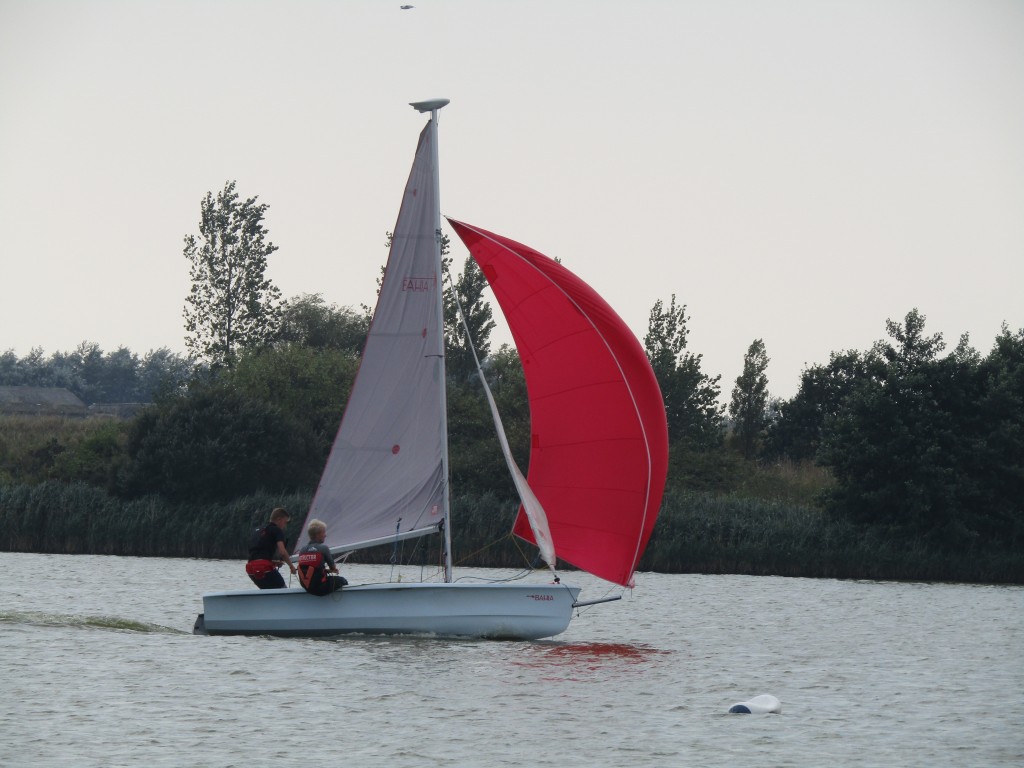 KIDS SAILING CLUB - £35.00
Every Wednesday during school holidays
£35.00 per session including hire and coaching
For children who have completed RYA Stage 1 or above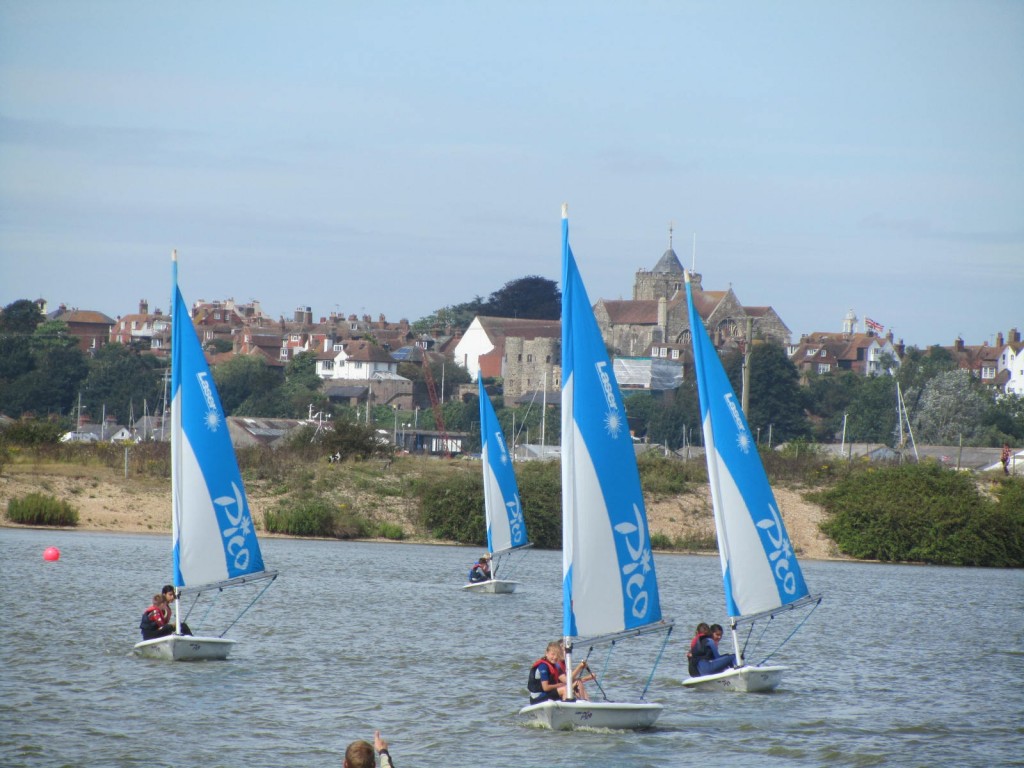 Did you know?
All our instructors are Royal Yachting Association qualified and we hold an 'Adventure Activities License'.  Rye Watersports has been an RYA centre since 1986 and, is still under the same ownership.  We genuinely feel that there is nowhere in Kent, Surrey or Sussex that can offer the same superb conditions for children to learn to dinghy sail in.
Q & A
Some common questions we often receive answered here →
Q & A
Some common questions we often receive answered here:
Just a towel! We provide all wetsuits and personal safety equipment.
We recommend that all our lake users use some kind of footwear when on our courses. Wetsuit boots are the most appropriate and can be bought from our shop. (Jelly shoes, are inappropriate)
No matter, we use the latest equipment and teaching methods to ensure you are up and cruising at the earliest opportunity.