Kitesurfing lessons at camber sands, East Sussex
Rye Watersports has been teaching kitesurfing courses at Camber Sands since 2003. We are a family run centre offering expert tuition in a wide range of watersports. We are one of only three kite schools licensed to teach at Camber Sands. Established in 2003 as a BKSA kitesurfing school, Rye & Camber kitesurfing centre is run by two experienced senior kite instructors. Nick Pardoe and Tom Watson. Nick is one of the most experienced watersports instructors in the UK having manged centres worldwide including Richard Branson's on Necker Island. Tom Watson, was one of our first kite instructors and has since gained experience in different locations around the world.
Please be aware that due to the nature of kitesurfing times and possibly locations may change; you will be notified 24 hours before your course if they do.
If you can't find a date to suit you give us a call on 01797225238

Theory and Safety
Foil Flying
Rig, Launch & Land
Body Dragging
Introduction to the board
Combining our skills and getting riding
Self-rescue and water pack-down
All our Kitesurfing lessons are conducted within the guidelines of the BKSA syllabus. Firstly, theory and trainer kite flying is done here at the centre, we then go to the beach to develop kite skills and learn body dragging in the water under the power of the kite.  The second day we head down to the beach and continue to develop skills with both the kite and board. We supply everything you need to learn to kitesurf, come and learn with the experts – Teaching Watersports Since 1986.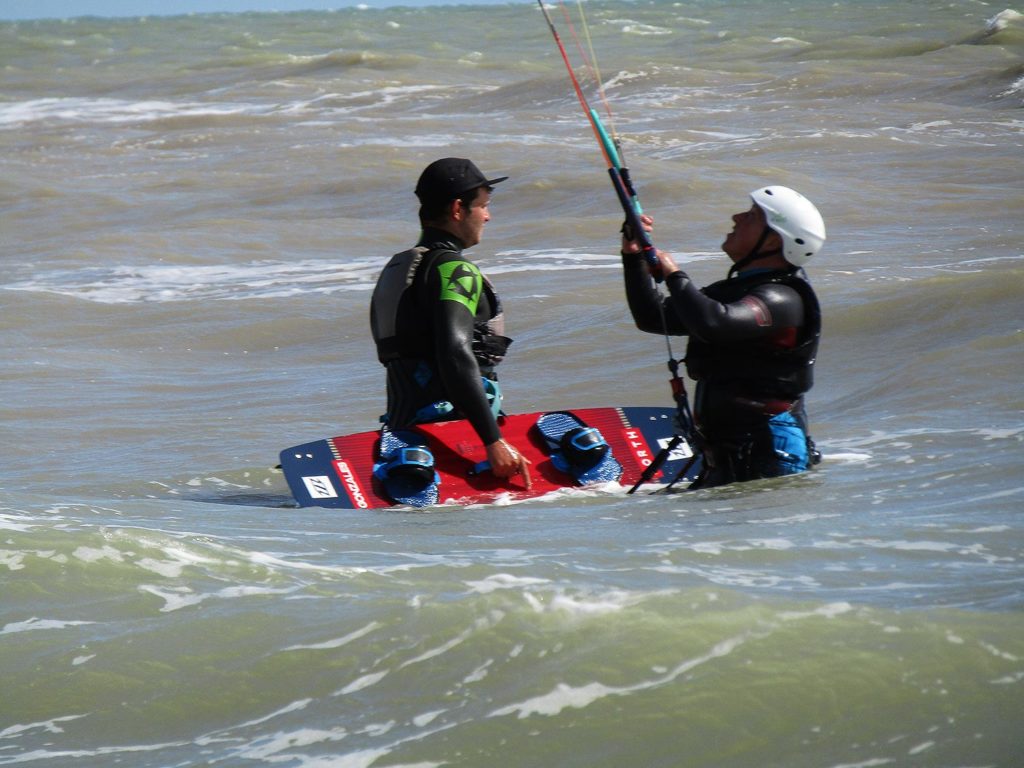 As day 1 & 2
Progress with board starts
Improve kite control
Learn to ride upwind
Make your first turns
Control kite and board in waves
Results in BKSA certificate
Your 3-day learn to kitesurf lesson is initially run along exactly the same lines as the two day course. The third day gives you more time to concentrate on getting up and riding the board. With all our courses your BKSA kitesurfing instructor is next to you in the water at all times. The art of edging the board is covered in your two day course and this is one of the techniques you will be concentrating on during this third day session. As with the two day course you will receive a BKSA certificate which enables you to hire kit in the UK and abroad.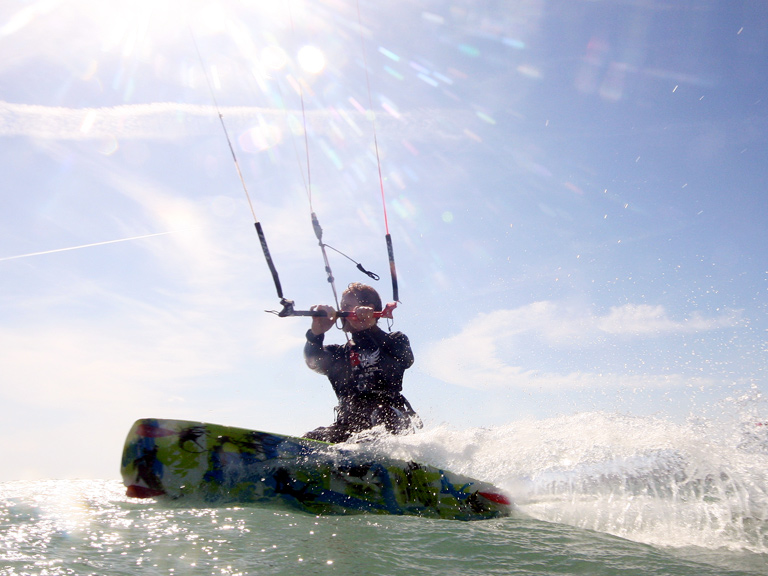 PRIVATE 1 . 1 tuition – £110.00
Minimum 2 hours
Suitable for beginners or advanced riders
Private courses are for any kitesurfer who wants tuition on a one-to-one basis. You could be a complete beginner, or wanting to learn the latest tricks around. Our instructors are there to sort you out! Minimum of 2 hours.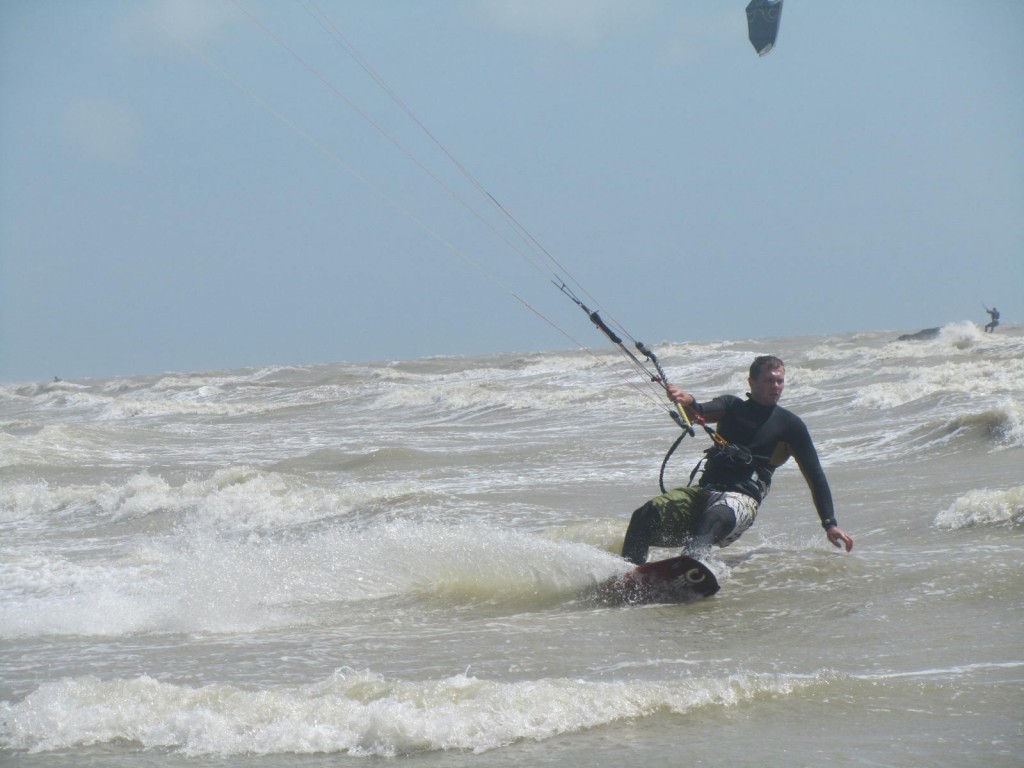 BKSA Kitesurfing lessons for children age 12 +
Run along same lines as adult courses
Call to make a booking
We have great success with our kitesurfing lessons for children (minimum age 12). They come to us from all over England as Rye Watersports is one of the few kitesurfing centres in the UK to hold an 'AALA' licence. This affiliation authorises us to give kitesurfing lessons to children under eighteen.