Paddleboarding or SUP is one of the most popular watersports around, so come and have your first Stand up paddleboard SUP lesson on our beautiful lake between the ancient town of Rye and Camber Sands in East Sussex. Here on the South East Coast, and only one hour from South London, you can experience flat water paddleboarding, cruise on the Kent and Sussex waterways, and then progress to paddle surfing on the sea. Paddleboard hire on our lake in Sussex without a lesson is also available. This is the lake to learn paddleboarding, hire a paddleboard/SUP or bring your own board where there are no waves or tide to contend with; it makes your first SUP lesson or paddleboard hire easy and fun.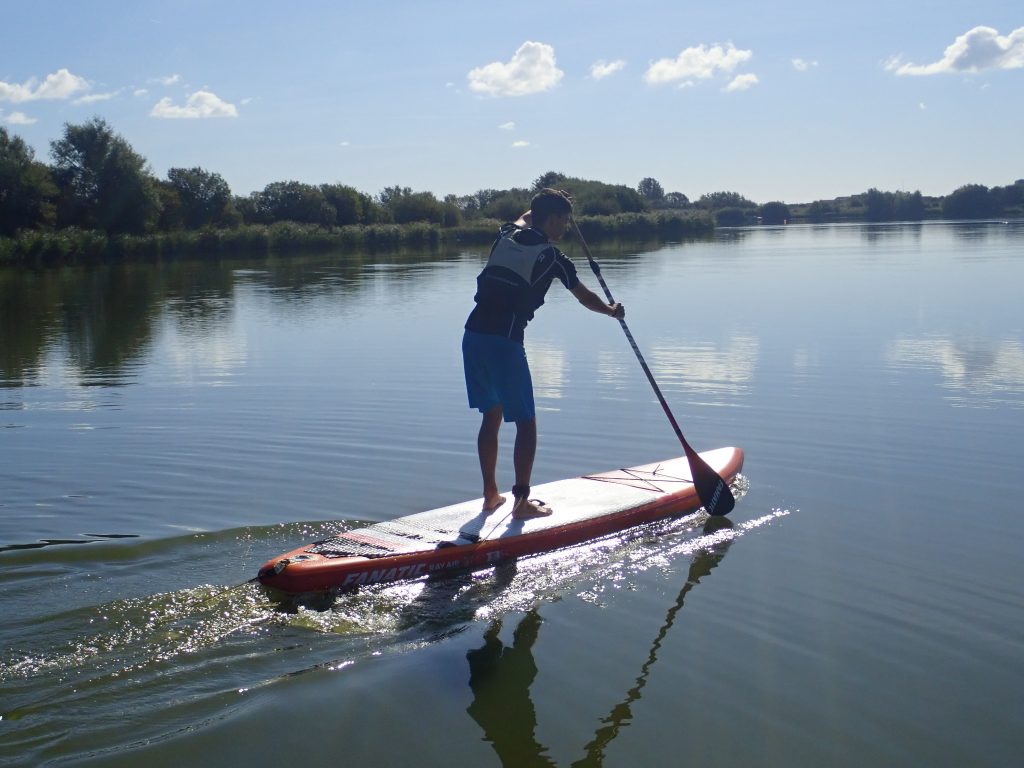 Paddleboard Lesson – £48 2hrs
2 hr BSUPA Lesson on lake
Paddling techniques
Stance on paddleboard
Control, turns and steering
Your lesson covers all aspects of Paddleboarding on flat water to enable you to progress to whatever discipline of Stand Up Paddleboarding you aspire to.
The main content is: Stance on the Board, Balance, Paddling techniques, Turns, Board Control and steering, SUP equipment, Safety and just a bit of theory! After your two hour SUP lesson you will be proficient enough to go on a river tour or to head to Camber Sands East Sussex just a few minutes from our centre for a Paddlesurf lesson.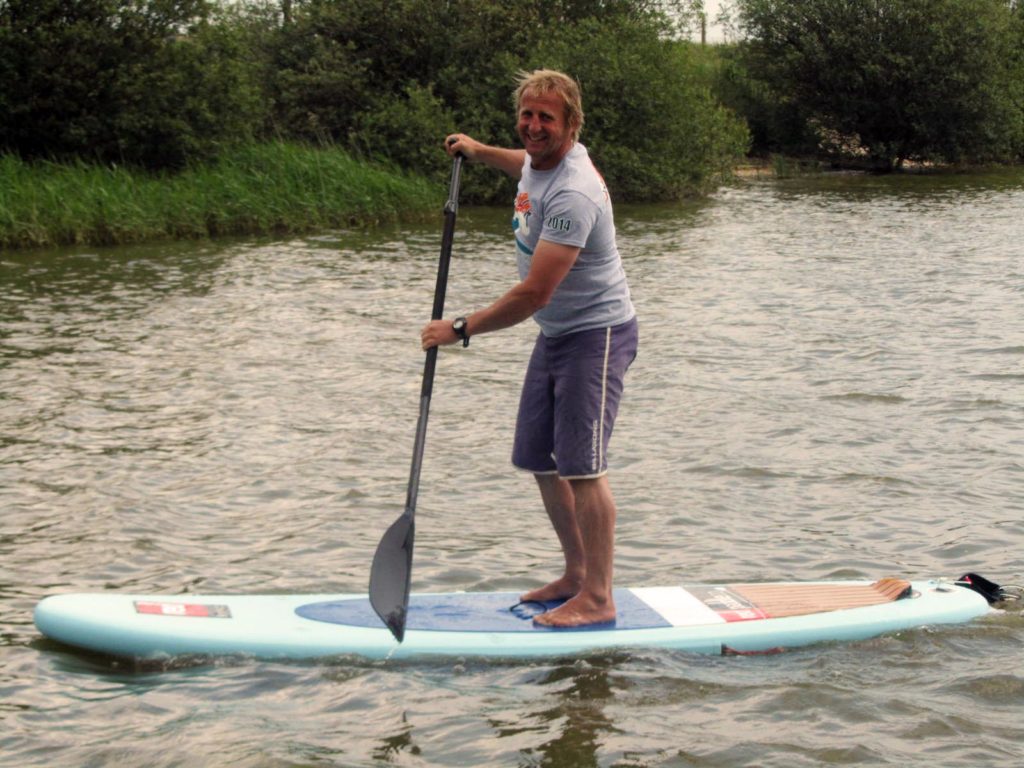 SUP Keep Fit – Not currently available.
One hour low impact class with a full cardiovascular workout
Targeting arms, abs, thighs and butts – all at once!
Builds confidence in and out of the water
For people who can already SUP or book your first three sessions and get a 1 hour free introductory lesson.
Our SUP keep fit sessions are for people who have already done their initial Stand Up Paddleboard course. This one hour class will improve and tone your core muscles and lead to improved posture and balance. You get an excellent cardio-vascular work out as well. What a wonderful way to keep fit as you enjoy the fresh air and scenery around you on our peaceful coastal lake just near Camber Sands in East Sussex. All your muscles are constantly working to ensure overall fitness benefits.