January Newsletter
Hello from Rye Watersports,
It's been a bright and chilly month with plenty of dry weather which has been just what we needed to get ahead with lake building renovations. We were even grateful to have light winds, just this once when our new office was craned into place.
We're so looking forward to welcoming you all back down with us here at the lake in Rye when we get the season started.
To tempt you further we have an offer code of EASTER10 giving a 10% discount for any Easter holiday courses booked over the next week. You have until midnight on Sunday 6th Feb to make your bookings.
Go on… what are you waiting for, let's get back out on the water!
10% off Easter Holiday courses booked before 6th February
Use offer code EASTER10 at checkout
(copy your code here and paste it in at checkout to claim your discount)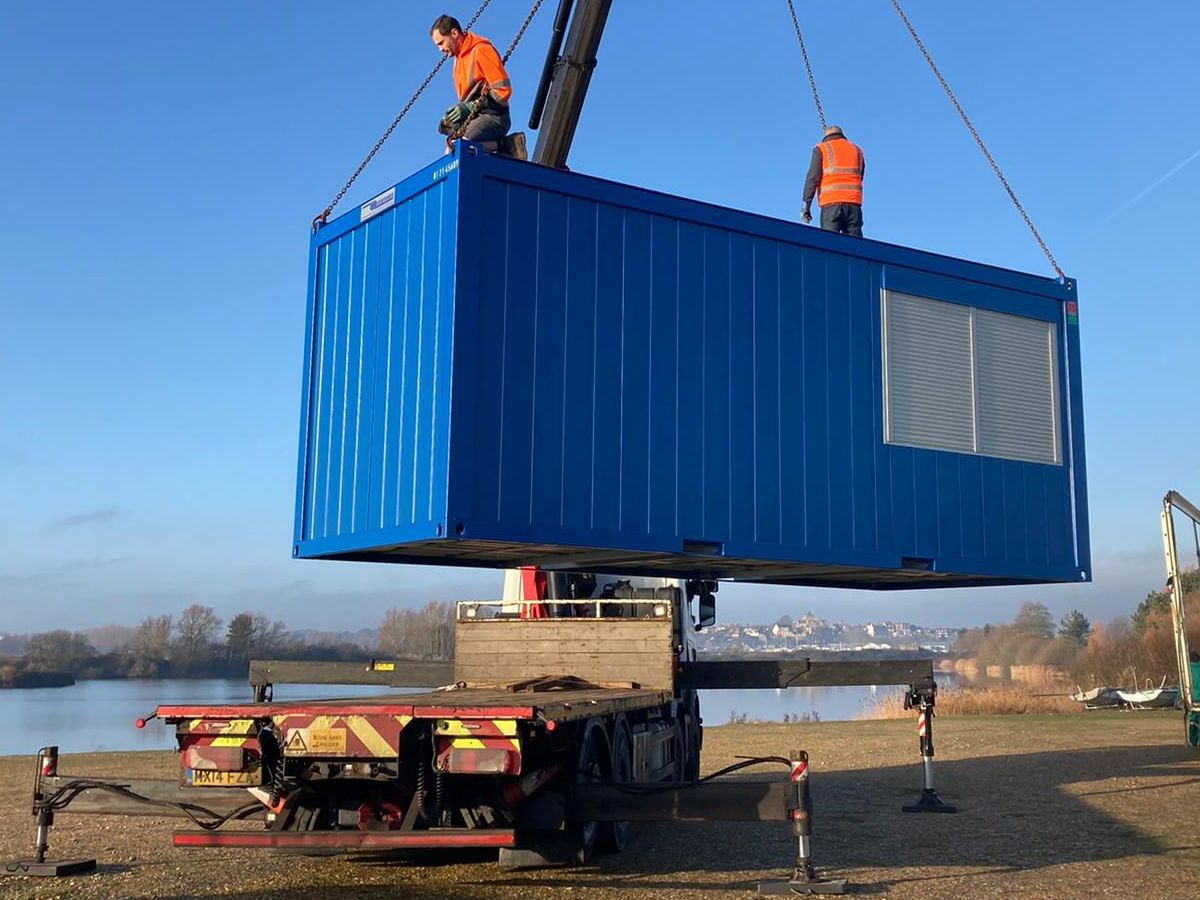 Our new office has arrived!
In the middle of January on a stunning windless clear blue sky day our new office arrived. From this position, we will have superb visibility of the lake for safety cover and the most amazing view of Rye. This also means we've been able to renovate the old office space, converting it into a classroom for groups and schools as well as much needed storage for all those bags when students come down for lessons and kids camps.
Easter Holiday Sailing & Windsurfing Clubs are booking up fast why not get your kids back out on the water practising skills learnt from last season before moving up to the next RYA Stage.

DATE FOR THE DIARY: OPENING WEEKEND 12TH MARCH
Details to follow in February Newsletter
Follow our socials to keep in the loop